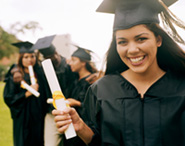 A qualification of
10+2
with
Mathematics
is needed with a minimum of
55% marks
to get admission in
B.Arch. course.
(for details consult UPSEE-12: Admission Requirements of
B.Arch. Degree Program
). A Student, aspiring to become an architect, should have an aptitude and interest in drawing and painting. Architecture is an excellent career option for those interested in the sciences and the arts.
In addition, the candidates who have passed the 3 years Diploma in architectural assistantship from the Board of Technical Education, UP are eligible for admission after qualifying in the aptitude test in architecture (NATA, AIEEE, CBSE) etc.